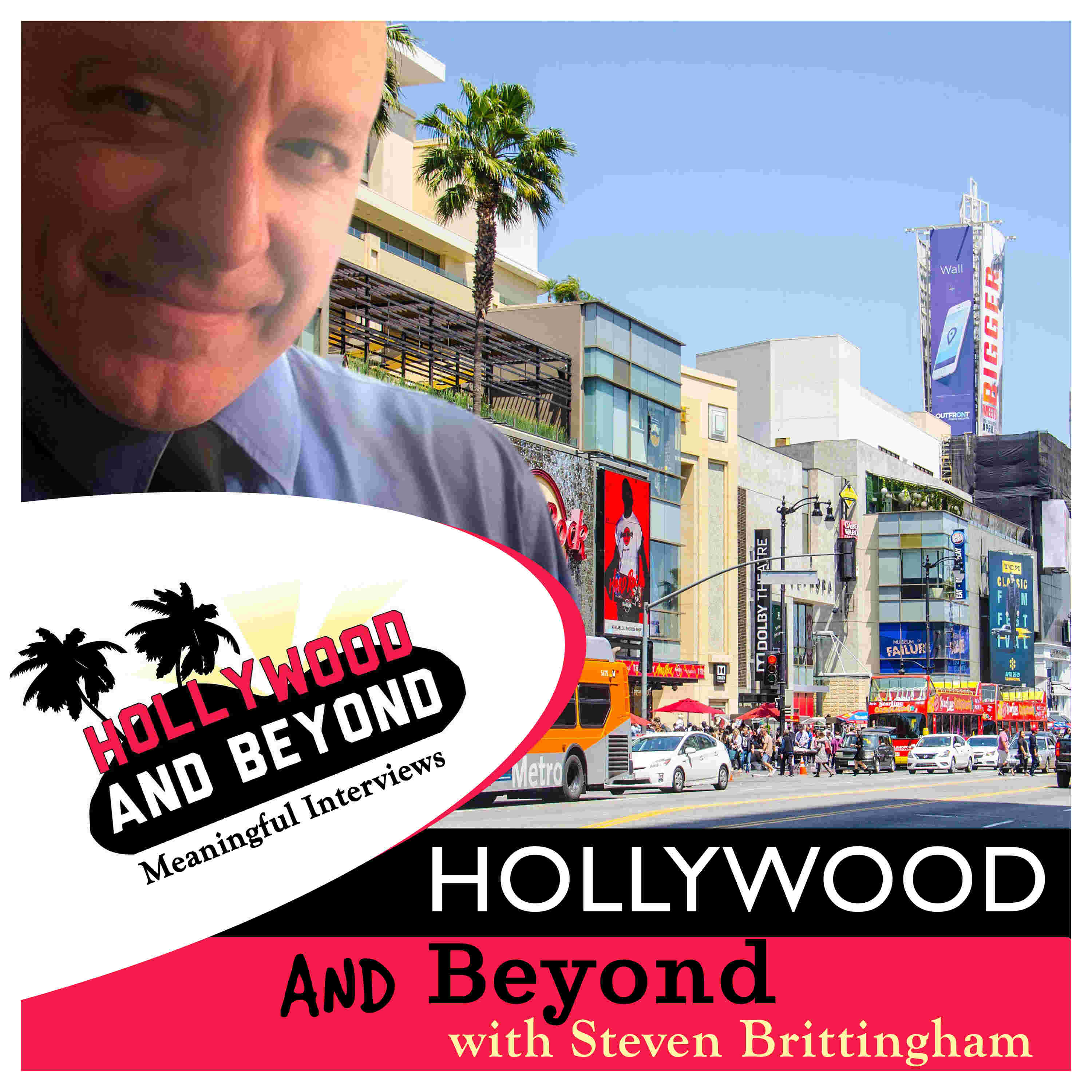 The Amazing Race arrives to the podcast with special guest Rebecca Cardon!
Selected Clips and Music courtesy of CBS Television and The Amazing Race
(Watch the Amazing Race on CBS All Access) 
Welcome to Hollywood and Beyond Podcast
Hosted and Created by Steven Brittingham
Hollywood and Beyond Podcast theme by Dario Saraceno
Welcome Greeting by Rebecca Cardon
Show Promos by Anna Easteden
Episode/Interview synopsis:
I had so much fun speaking with Rebecca Cardon about her memories of appearing on "The Amazing Race" as a contestant back in 2004 for the sixth season. Over an hour of sentimental conversation, sharing memories and memorable moments as she and former boyfriend Adam raced around the world for the chance to win a million dollars.
More importantly for Rebecca, the pursuit was not about the money. Rather it was the opportunity to overcome obstacles and face fierce competition to even cross the finish line. Along the way she encountered enormous heights that included propelling down a skyscraper in China, eating a big bowl of Hungarian soup with flaming spicy ingredients that was almost too hot to handle, and a thrilling conclusion resulting in a third place finish on the season finale.
What was her life before and after appearing on "The Amazing Race"? And what actually goes on behind-the-scenes while filming? Is Adam still in her life today?
Find out on Wednesday January 27th on Hollywood and Beyond with Steven Brittingham Podcast
"Meaningful Interviews"
Hollywood and Beyond with Steven Brittingham
Subscribe easily on Apple Podcasts/Podbean/Spotify/iHeartRadio/Audible or wherever most podcasts are available
Contact Steven anytime:
Thanks for listening friends and listeners! See you soon on the next episode soon.