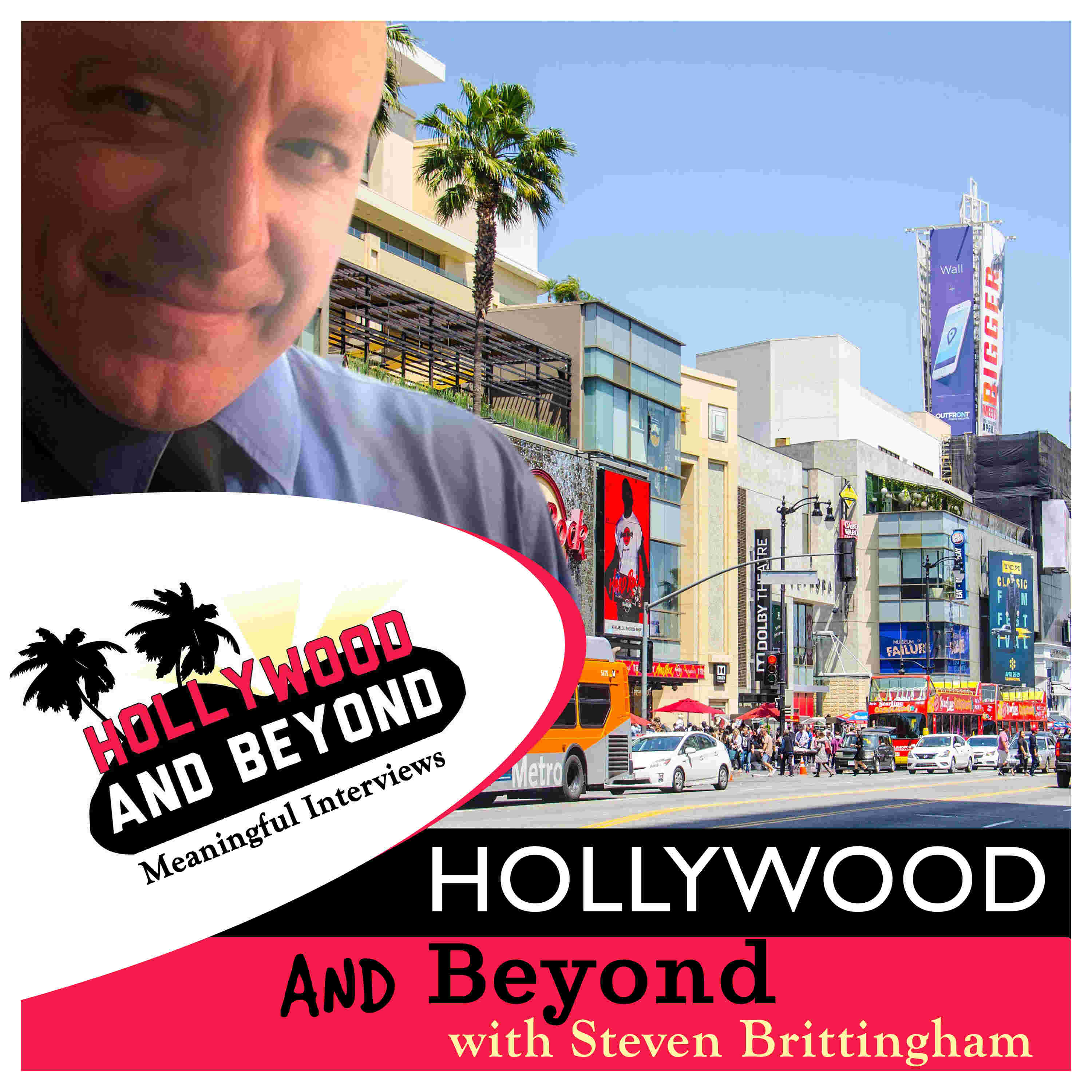 Hollywood and Beyond with Steven Brittingham resumes today! Get the inside scoop from Host Steven Brittingham as he shares an update on the continuation of Season 3 after an extended hiatus. Then be on the lookout later today for the premiere of the first full episode of 2021 featuring Rebecca Cardon from The Amazing Race! (CBS) Later in the week The Karate Kid and Cobra Kai franchise arrives to the podcast with Sensi Ron Thomas (Bobby). Hollywood and Beyond is back!!
"Meaningful Interviews on Hollywood and Beyond Podcast
Welcome Greeting by Anna Easteden
Hollywood and Beyond Theme by Dario Saraceno
Hosted by Steven Brittingham
SUBSCRIBE/RATE/REVIEW - Your feedback is appreciated!
Subscribe to Hollywood and Beyond with Steven Brittingham on Apple Podcasts Podbean iTunes Spotify iHeartRadio 
Google Podcasts and more! Now available to listen on Audible Amazon Music and Pandora Radio!
Contact Host actor and writer Steven Brittingham anytime with your comments or questions:
hollywoodandbeyondshow@gmail.com
For professional inquiries please contact Steven's publicist Lisa Rodrigo: allmypromotions1@gmail.com
Created/Produced/Edited/Sound Mixing/Guest Booking/Hosted by Steven Brittingham
See you on the next episode soon friends and listeners!